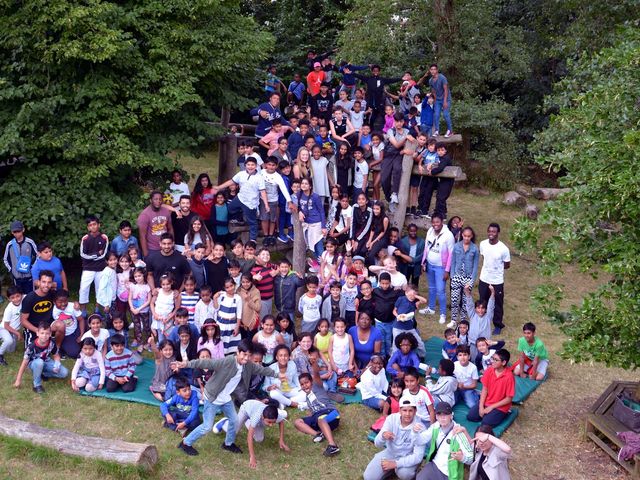 Highfields Adventure Playground Association in England, GB is a fantastic organisation that helps to create exciting and inclusive outdoor spaces for children and young people. The team of professional and dedicated staff at Highfields are passionate about giving children the opportunities to explore, get messy and have fun in a safe environment.
Highfields Adventure Playground Association was founded in 2019 with the mission to provide a safe and enjoyable place for children of all ages to play, learn and create. They believe that 'healthy play' is essential to help young people learn vital skills, build friendships and develop positive self-image. Highfields Adventure Playground has become a haven for local children, with its unique range of activities offering something for all ages.
The play area is filled with a variety of activities such as zip wires, swings, slides, skate parks, giant trampolines and much more. There is also an outdoor climbing wall and even an area to practice circus skills. All of the activities are designed to be fun and challenging, encouraging children to be adventurous and learn at the same time.
Highfields Adventure Playground is open every day from 9am to 5pm and welcomes families from all backgrounds. The staff are friendly and approachable, ensuring that everyone feels welcome. They also organise regular events such as family days out and themed activities to ensure that there is always something new and exciting going on.
Highfields Adventure Playground Association is the perfect place for kids of all ages to explore, have fun and make memories that last a lifetime!
Book Birthday Party